Dazed & Confused Fashion Editor Katie Shillingford married Alex Dromgoole in the 1930s Art Deco decadence of Eltham Palace, Greenwich. She was wearing pale grey slashed chiffon dress, complete with trail that hung from her shoulders made by Gareth Pugh.
That's what I would call a wonderful dress. With pink waved hair the look was just pure magic.
Wedding was held on Friday, July 29, a stunning picture of fragile beauty just before London riots had begun.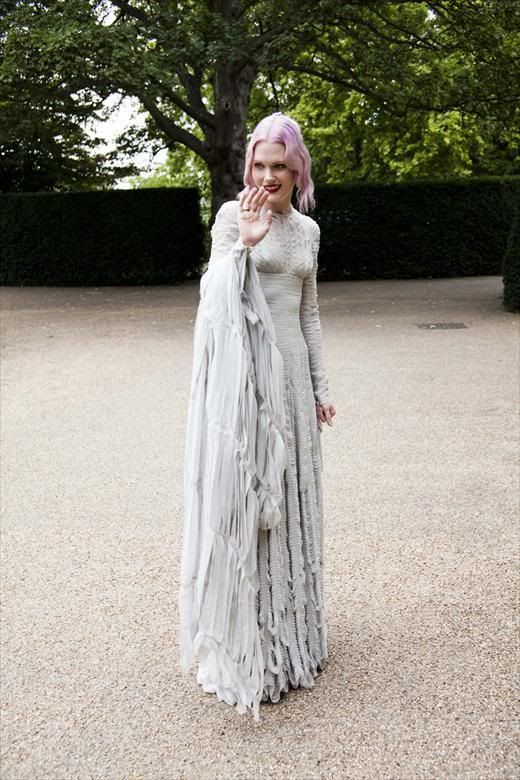 Pictures Another Magazine