Gosha Rubchinskiy
and
Cyril Duval
performance at "Украина" Hotel. They decorated room 301 with national ukranian colours and objects and settled it with Kiev teenagers envolving them in the game with internet-searching of the word list, picture results used as a material for the installation wall.
For their first-ever artistic collaboration – an exclusive commission for the SANAHUNT Cultural Initiative – Gosha Rubchinskiy & item idem are unveiling РОЗВАГА ROOM, a project which reflects the artists' mutual fascination with the ephemeral beauty of the crystallized instant that we call "teenage," as well as their respect for the Kiev's specific cultural inheritance. The chosen format breaks down the boundaries between each artist's respective disciplines: performance and installation; photography, digital art and on/offline publication; and socially-engaged conceptual practice.
For РОЗВАГА ROOM the artists have invited a group of local teenagers – cast from the streets of Kiev – into a Soviet-style hotel suite, whose three rooms have been entirely re-outfitted, using a mix of local craft, cultural artifacts, sports-fan gear and Ukrainian-themed kitsch gleaned from the marketplaces and tourist stands. The young volunteers are encouraged to explore this reimagined interior, a penthouse forever lost to time. The participants will then reenact the legendary Surrealist party game, the Exquisite Corpse, in a 2.0 version designed by the artists: launching conceptual algorithm attacks on the Google search engine, they will create a real-time unique issue of a website/fanzine. The audience observing these proceedings will be treated to a feast of traditional Ukrainian delicacies.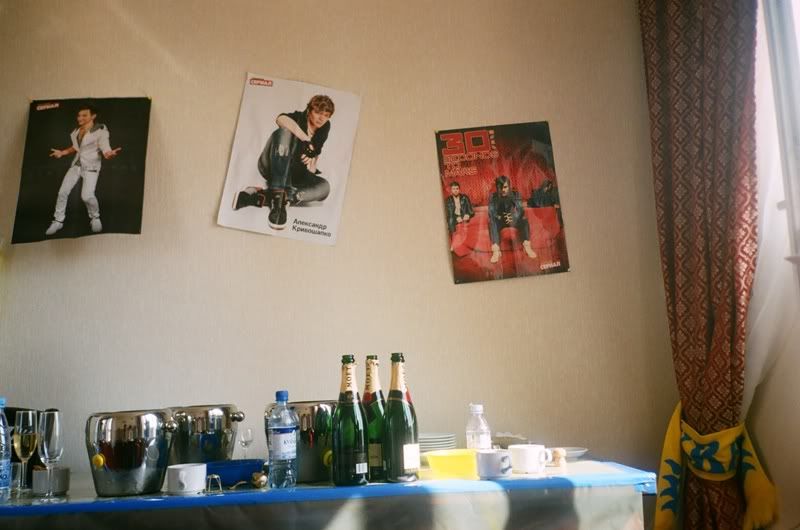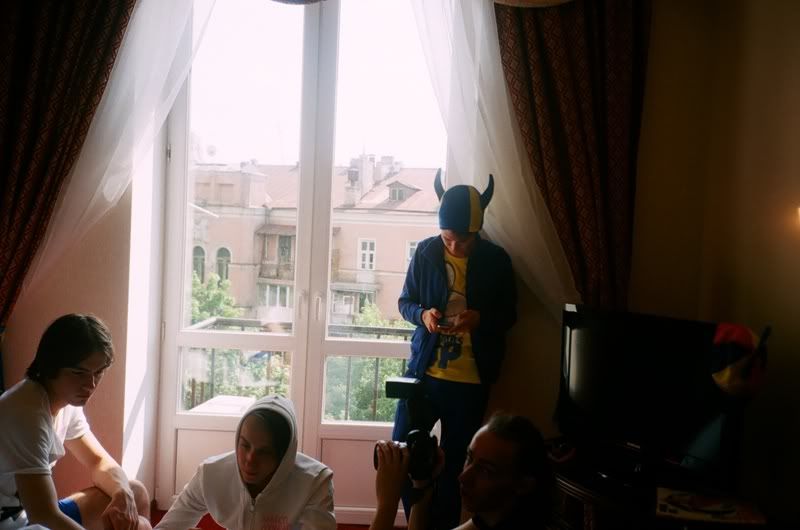 Somehow we all ended up on the rooftop of the hotel.